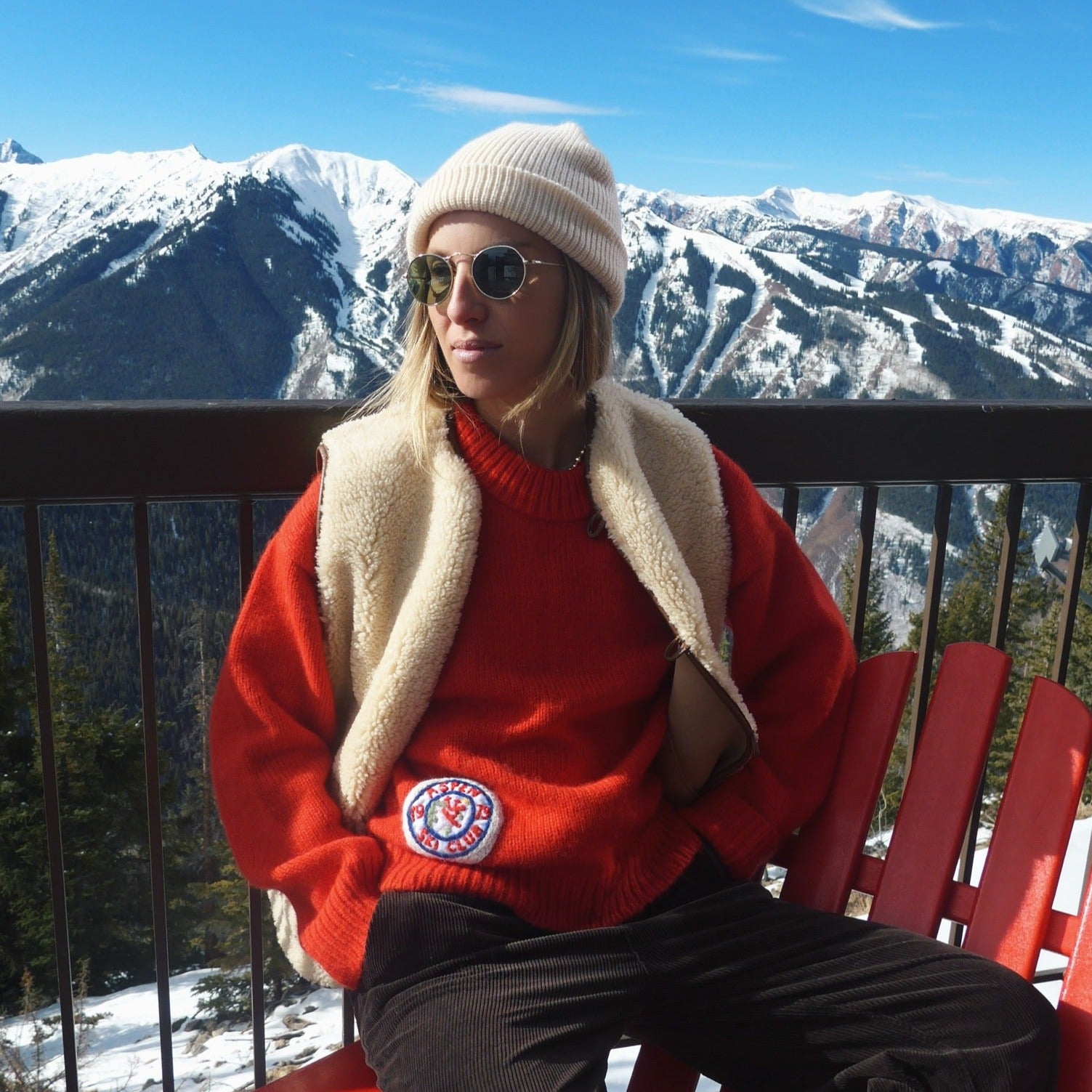 Bumps
**Limited quantity available**
**PREORDER: This piece will ship within 2 weeks**
Mid-weight, ultra soft alpaca blend sweater
Hand-knit and hand-embroidered
Slight variations in embroidery may occur
Crew neckline and long sleeves

Materials: 70% Baby Alpaca, 7% Merino Wool (21.5mic) 23% Polyamide

Our model is 5'2" and wearing size small
Comfy fit, fits true to size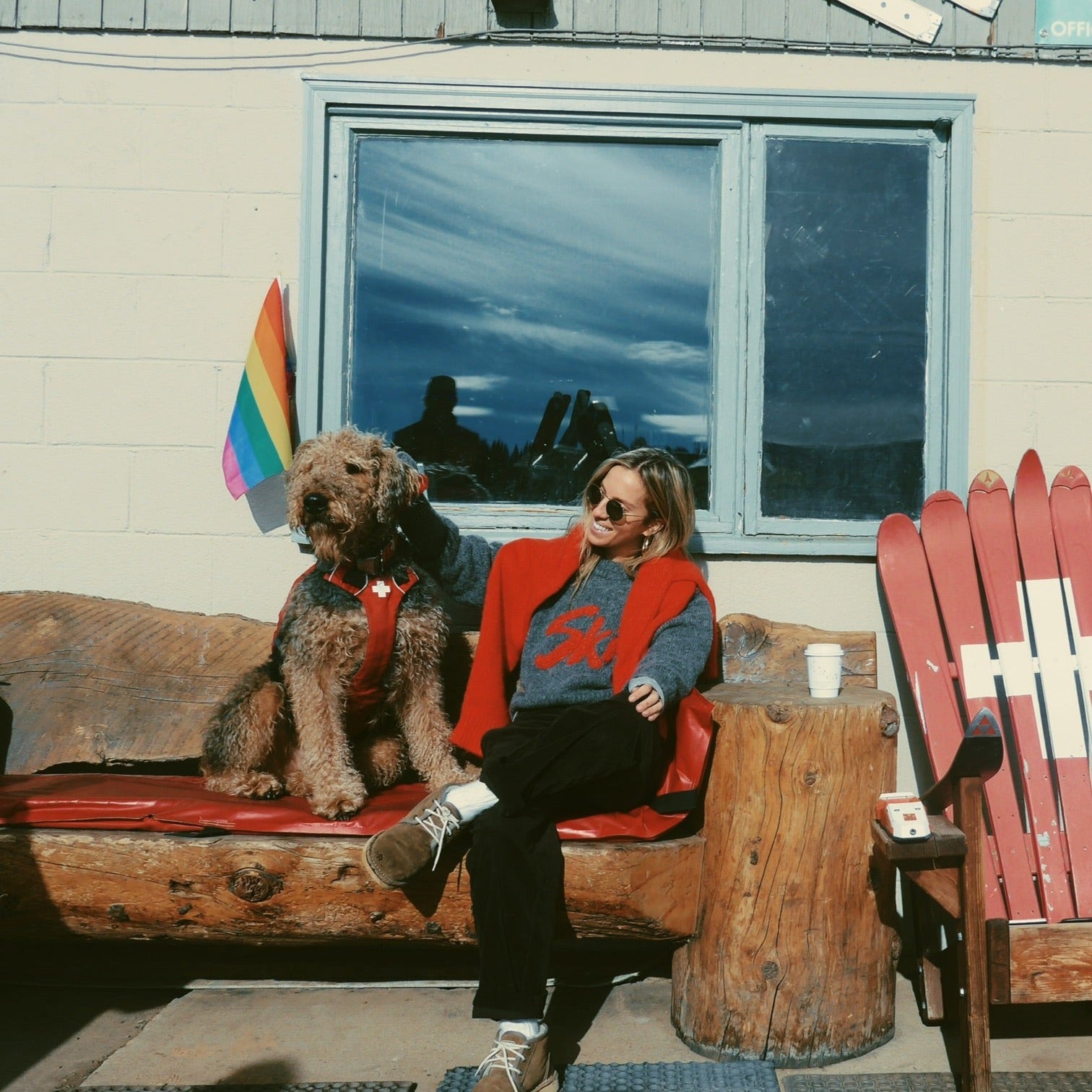 Aspen Skiers
**Limited quantity available**
**PREORDER: This piece will ship within 2 weeks**
Mid-weight, ultra soft alpaca blend sweater
Hand-knit and hand-embroidered
Slight variations in embroidery may occur
Crew neckline and long sleeves

Materials: 70% Baby Alpaca, 7% Merino Wool (21.5mic) 23% Polyamide

Our model is 5'2" and wearing size small
Comfy fit, fits true to size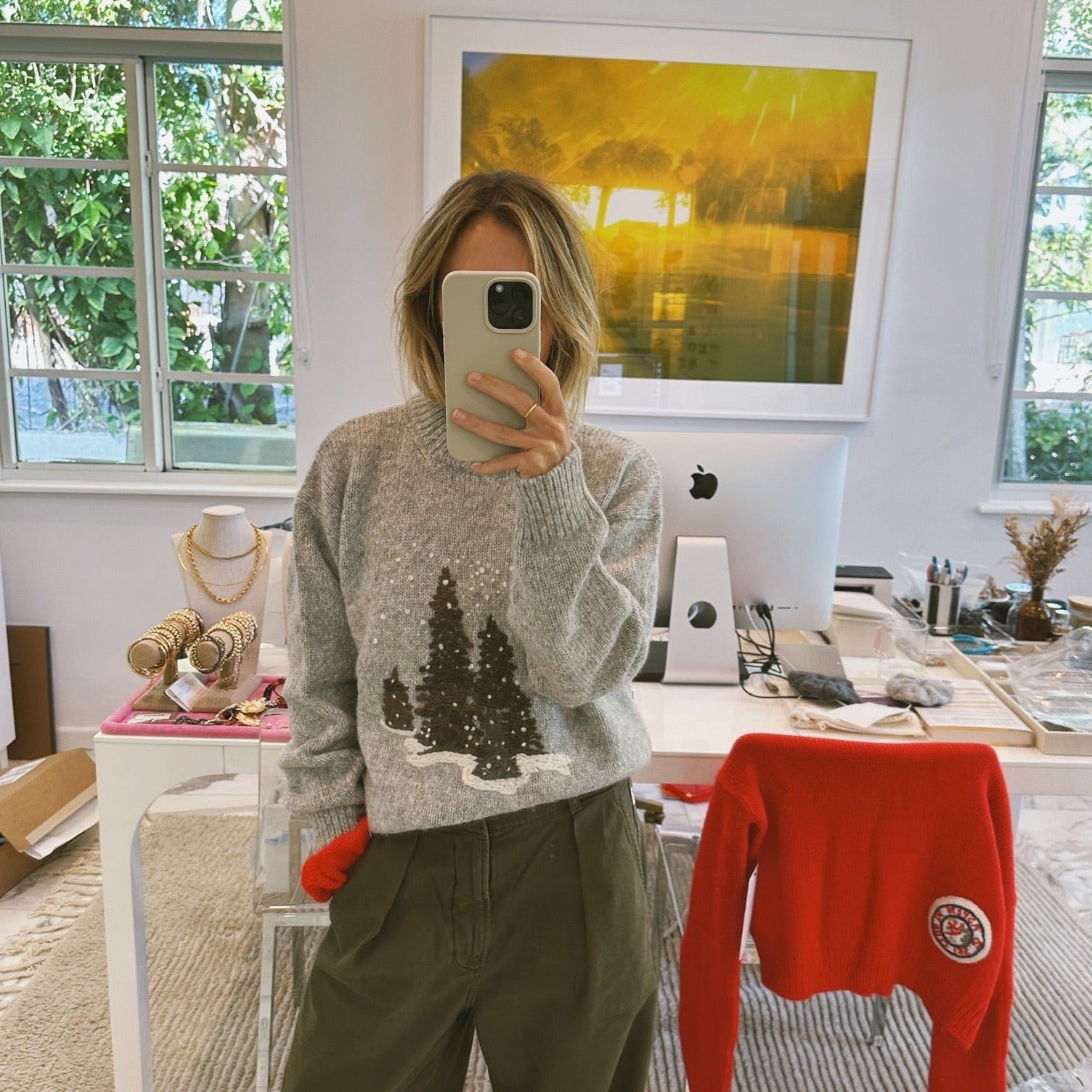 Treehouse
**Limited quantity available**
**PREORDER: This piece will ship within 2 weeks**
Mid-weight, ultra soft alpaca blend sweater
Hand-knit and hand-embroidered
Slight variations in embroidery may occur
Crew neckline and long sleeves

Materials: 70% Baby Alpaca, 7% Merino Wool (21.5mic) 23% Polyamide

Our model is 5'2" and wearing size small
Comfy fit, fits true to size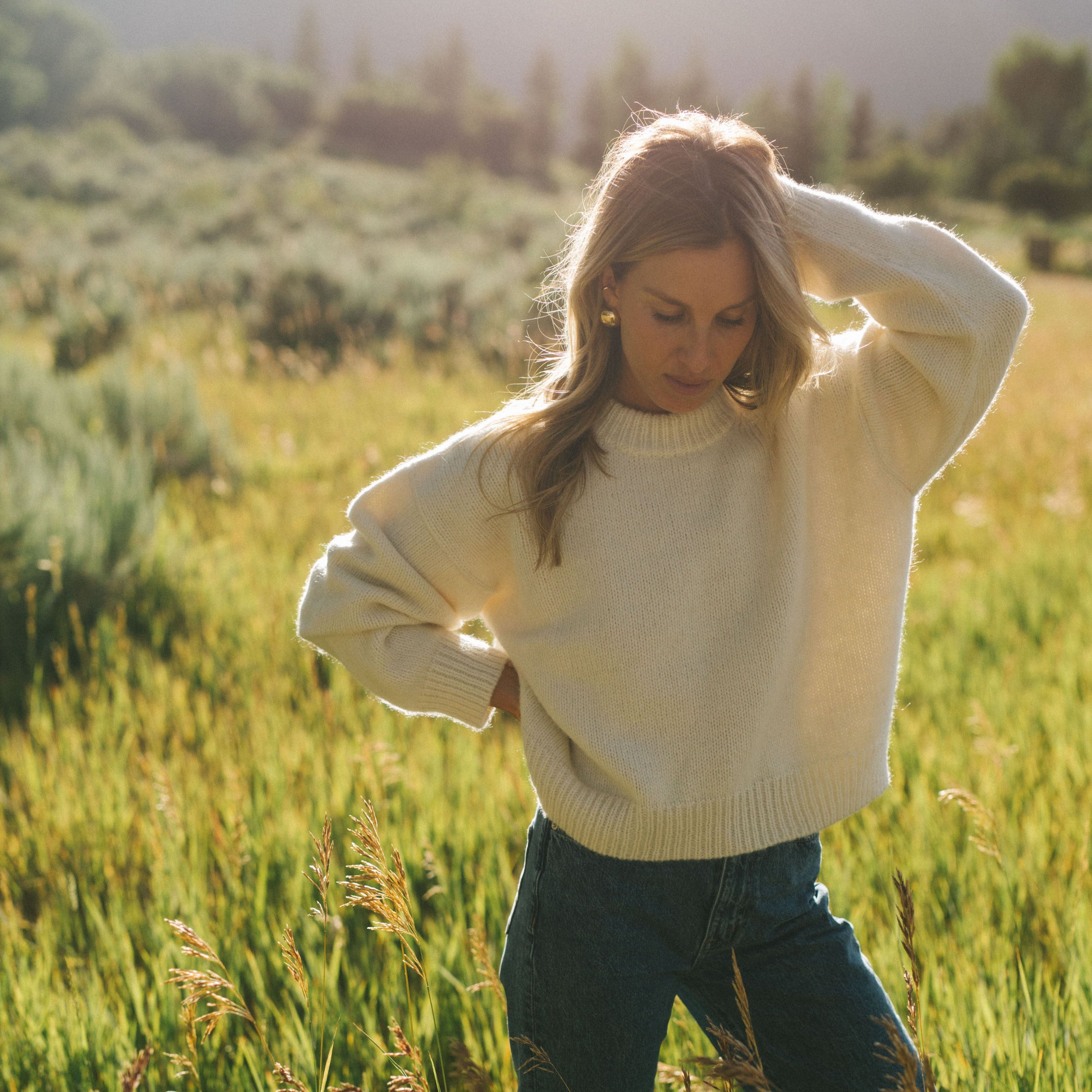 Hamptons Classic
Mid-weight, ultra soft alpaca blend sweater
Hand-knit
Crew neckline and long sleeves

Materials: 70% Baby Alpaca, 7% Merino Wool (21.5mic) 23% Polyamide

Our model is 5'2" and wearing size small
Comfy fit, fits true to size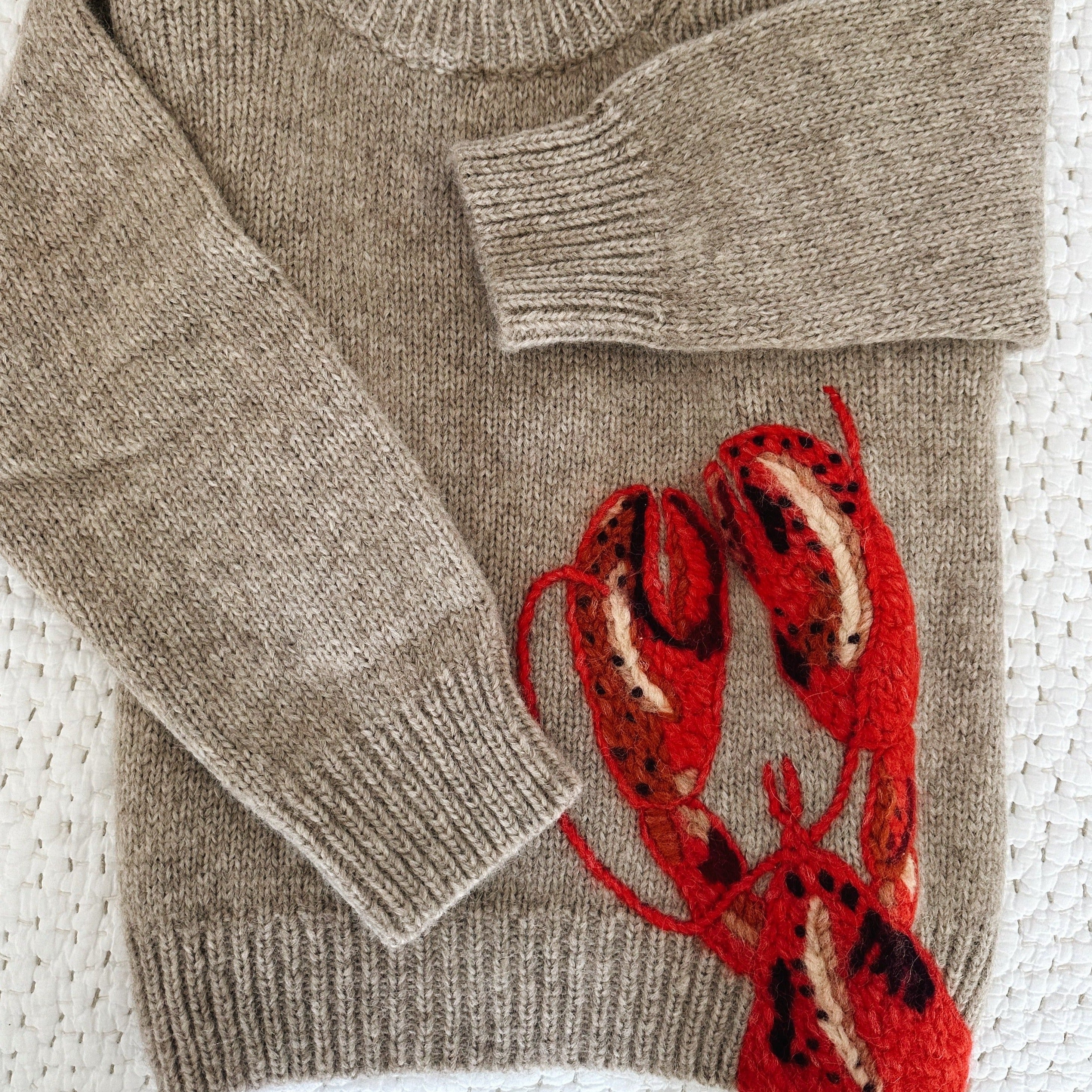 Bostwicks
Regular price
$450
Mid-weight, ultra soft alpaca blend sweater
Hand-knit and hand-embroidered
Crew neckline and long sleeves

Materials: 70% Baby Alpaca, 7% Merino Wool (21.5mic) 23% Polyamide

Our model is 5'2" and wearing size small

Comfy fit, fits true to size
Alexa Leigh x Splits59 Workout Apparel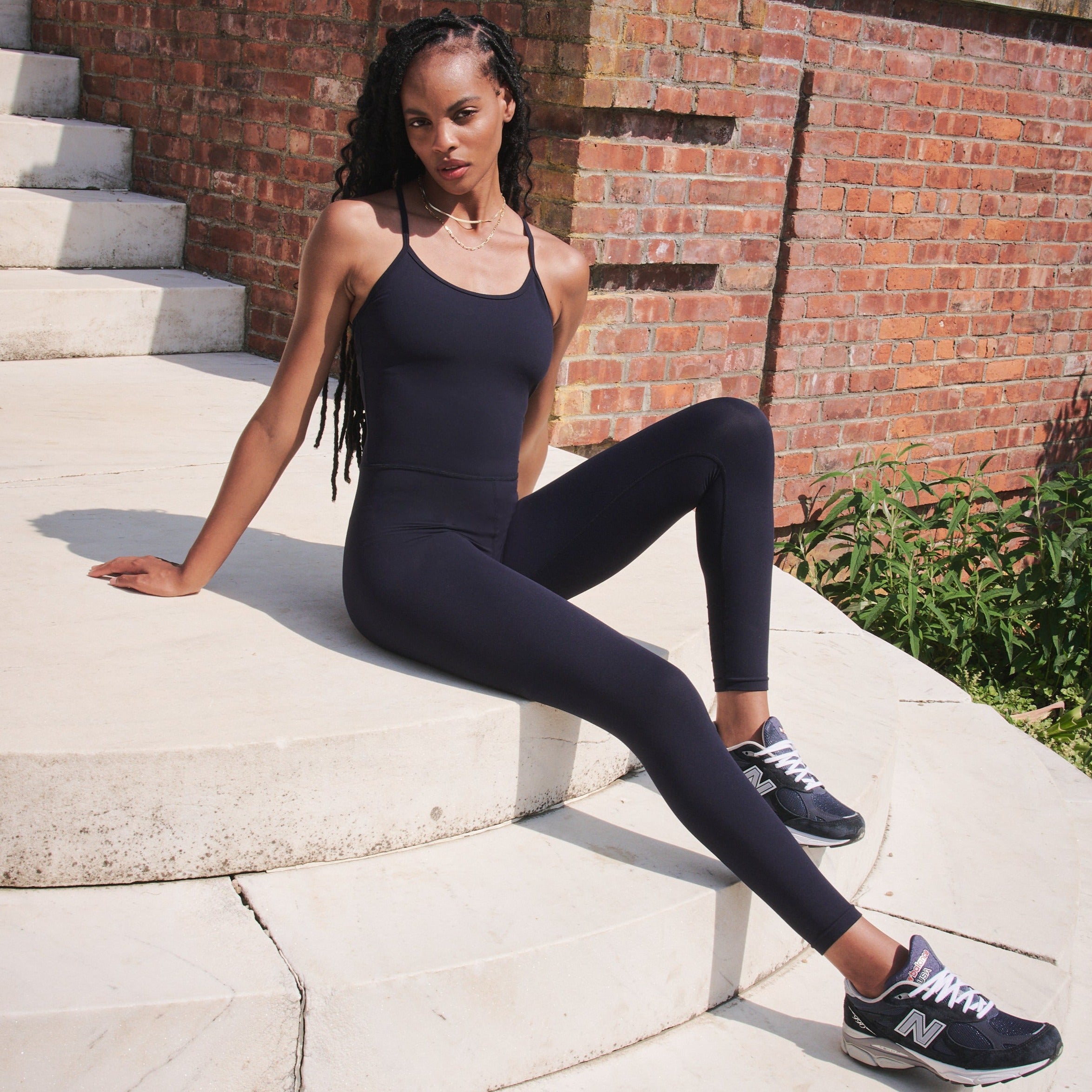 Alexa Leigh x Splits59 Airweight Jumpsuit
Regular price
$158
ALEXA LEIGH X SPLITS59
A body-hugging one piece jumper in super soft Airweight fabric. Great for any workout or for casual wear.
Buttery soft
Skinny straps
Scooped neck front
Interior shelf bra

Calf length, form fitting, true to size

Supremely soft hand

Second skin comfort

SUPPORT: Medium

26" INSEAM

Intended to sit above the ankle
BEST FOR: hot yoga, barre, Pilates.
Alexa Leigh x Splits59 Fleece Pullover
Regular price
$108
ALEXA LEIGH X SPLITS59
A cropped version of a classic sport inspired crewneck pullover. The feminine drape stretch modal is soft, versatile and ultra-flattering. 
Classic crewneck pullover 
Designed to layer
Cropped length
Relaxed fit, true to size
Soft, stretch modal fleece
Raglan sleeve
BEST FOR: Warming up and cooling down after running, yoga, CrossFit, barre, Pilates and spin class.
MADE IN LOS ANGELES to minimize carbon footprint.