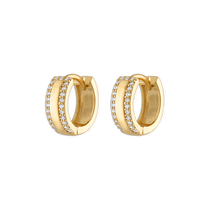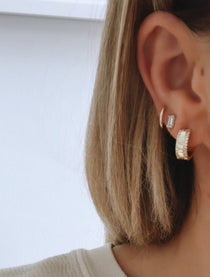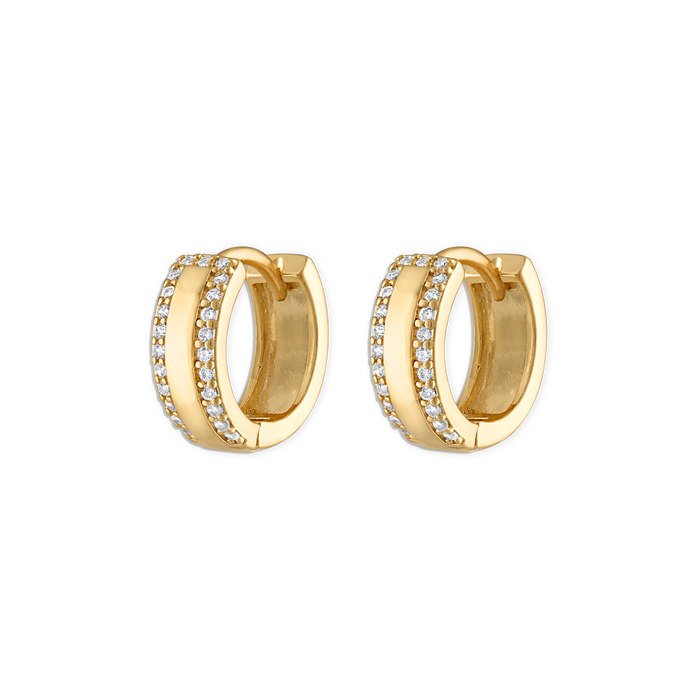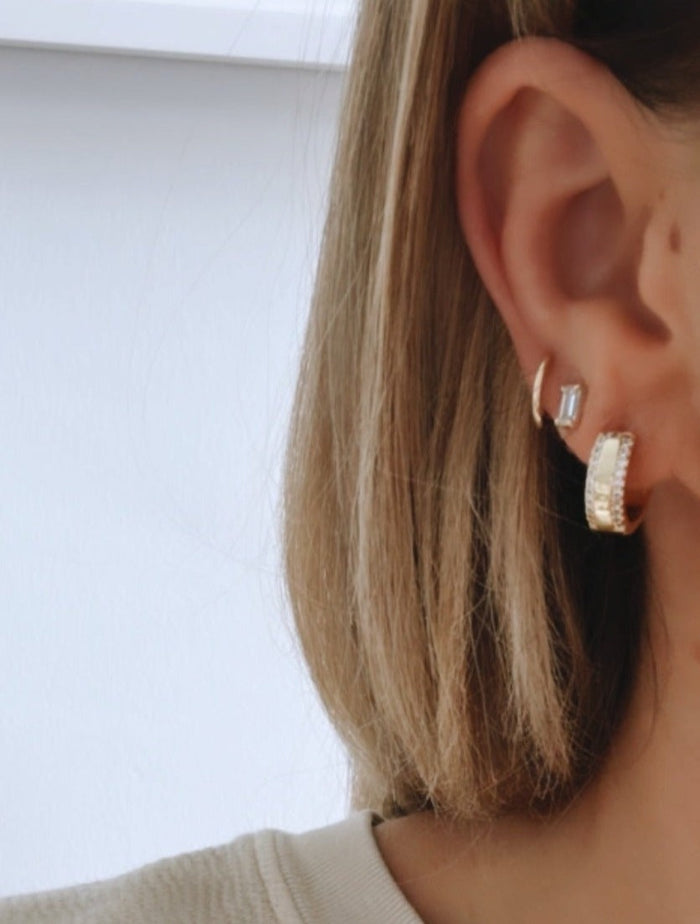 Daphne Huggies
Can't Live Without It?
We will let you know when your item becomes available again.
---
Daphne Huggies
Pair of 18k gold filled cz pave trim hoops

14mm
Very lightweight
This piece typically ships within 1-2 business days.
Please note, we do our best to ship your order in full. If one of the items in your order has a longer lead time, we will wait to ship.
Need your order sooner? Select expedited shipping at checkout or reach out to customerservice@alexaleigh.com.
This product is FINAL SALE and cannot be returned.
Shop Earrings
Timeless gold hoops? Check. Sparkling diamonds? Check. Studs for your second, third, and fourth holes? Check. We've got it all.